What are the expectations for 2021?
To use a well-known phrase, these have been unprecedented times. COVID-19 has affected salaries and career priorities in a way that we would not have expected in late 2019, it's uncertain how long those changes will last.
However, it is the short-term future that we now turn our attention. We wanted to understand how professionals were feeling about the next year.
Did they have high expectations for a return to normality?
Or, were they struggling to see the light at the end of the tunnel?
In the following sections we explore a couple of the key insights gained from our survey findings in March 2021.
Looking for something in particular? Skip ahead using the links below:
Over 55 and pessimistic

From the data we have we can see that 31% of those aged above 55 have poor or very poor expectations for the year. This is considerably higher than all the other age brackets. Why do mature professionals have such low expectations for a post-COVID-19 world?
In a pre-COVID-19 world, those professionals aged 45+ would have been more likely to hold senior roles with commensurate salaries. As COVID-19 wreaked havoc, many businesses would have looked at this group of professionals and made a decision on their viability during a pandemic.
This is borne out by looking at the disproportionate effect of redundancies on our respondents aged 45+.
Looking at the responses of those who had said COVID-19 had affected salaries, 20% of those 45+ had been made redundant. That is compared to just 9% of respondents under the age of 34.
It is also worth considering that the low expectations for the mature professionals could be a knock-on effect of this.
For example, as more people find themselves looking for employment after COVID-19 , the job market becomes increasingly an employer's market. This could result in a bias towards hiring young professionals over more expensive older candidates.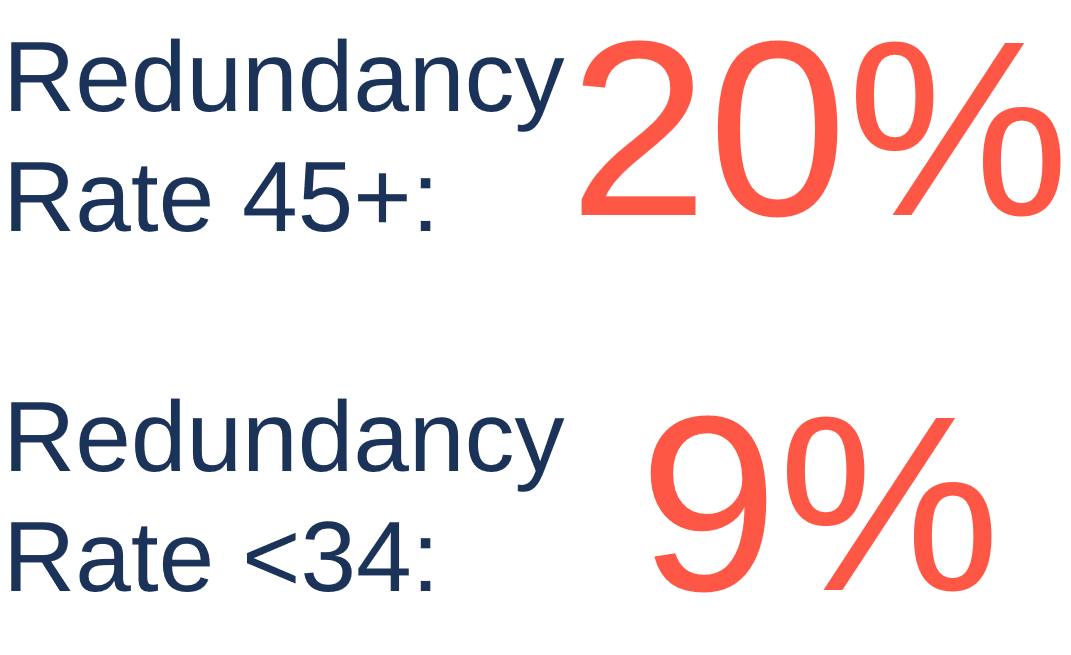 We also received a comment from one respondent in the 55 to 64 age group, who echoed this perspective. They had been made redundant and were finding it very difficult to attract employment which they feel is a direct result of their age.
This is a long-standing issue in the job market, with businesses reportedly unwilling to hire more mature professionals. The effect of COVID-19 may exacerbate this issue even further.
Why are things looking so down for Asia & Africa?
Respondents in Africa and Asia report the lowest expectations, with 30% saying they were expecting a poor or very poor year. This is compared to the UK & USA (two of the most optimistic regions) where the number of respondents in the same two categories was only 17%.
Stepping away from the data and looking at the bigger picture, there does appear to be a slight correlation between expectation levels and the progress of a vaccination roll out.
Evidence of this can be seen as the UK and North America reported the highest percentage of Good and Excellent results (64%), while Africa and Asia reported the lowest (38%). The production and distribution of the COVID-19 vaccines within these areas has broadly been quicker than elsewhere.
Faced with this set of circumstances it is easy to understand why professionals within these regions on average reported a low set of expectations for 2021.
To gather the findings included in this report, The Pay Index ran two unincentivised surveys, one in March 2020 and another in March 2021.
The first survey in March 2020 received 1,322 responses.
The second survey in March 2021 received 606 responses.
The surveys were promoted using a variety of platforms to broaden the spectrum of respondents, including email marketing, LinkedIn and Twitter.
Each respondent maintained complete anonymity throughout the process. The only identifiable piece of data we hold is the optional inclusion of an individual's email address, only if they wished to be notified about the survey's findings.
A copy of both sets of survey questions can be provided upon request.
How much does it cost?
The Pay Index is free to use
Gain immediate access to a range of interactive global compensation reports for your job function.