The Most Common Months to Move Jobs
10/16/2019 The Pay Index
September is statistically the month with most job moves according to our friends over at LinkedIn. We looked into our database of over 26,000 senior executives in 160 countries to see if this holds true for executives and found interesting differences. We first looked at our three largest markets by profile size, USA, UK and India.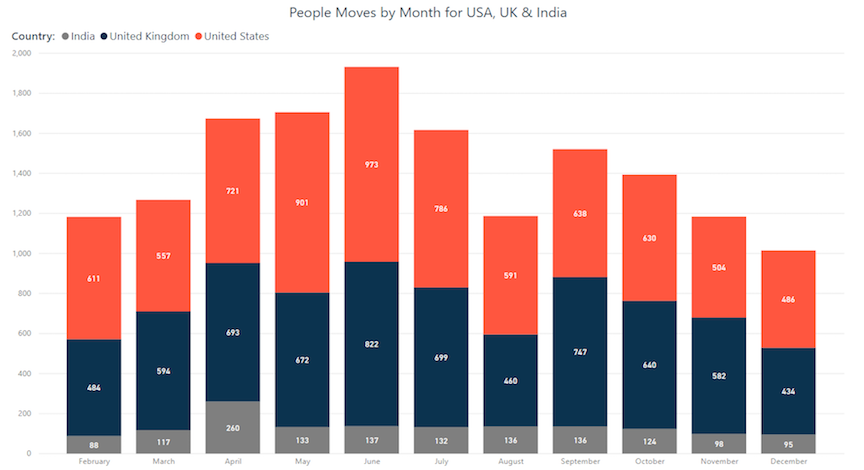 In the USA we see that April - July is the most likely period to change jobs, not surprising based on the timing of bonus season.
In the UK we see that June and September are the two most likely months to move. The prevalence of "school holidays" likely to dictate those timings.
Our third largest country in terms of profiles in our database is India. We see that April is by far the most likely month to move. Our guess is that this is to do with the Fiscal year in India typically starting in April, hence hiring reqs open up.
Rest of World:
To close out the top 10 countries we reviewed our next 7 largest markets and saw even more variances.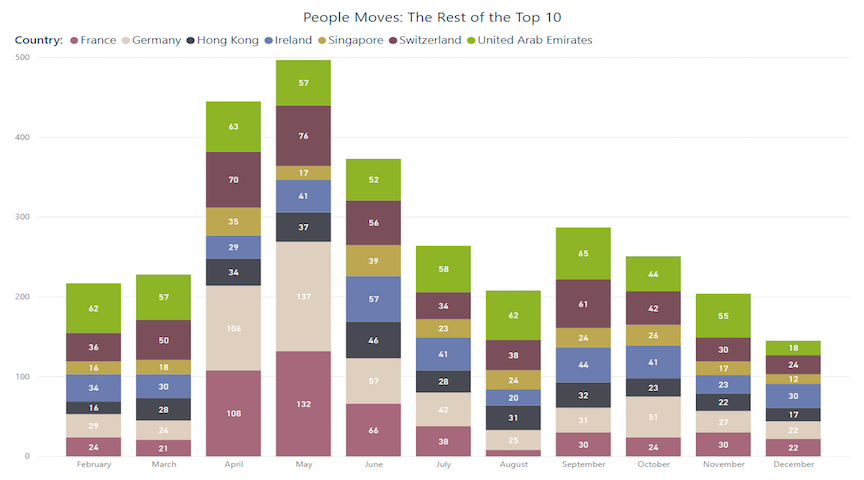 In this data set we see that France, Germany and Swizerland have almost 50% of job moves happen in Apri, May and June.
Overall, we see a fairly common thread across all months. Mainland Europe has a spike in he springtime, whereas the US job moving season exends into the July period. For the UK and Republic of Ireland we see a jump in moves in September, likely due to the school holidays/start of the new school year starting in September, a litle later than the rest of the world.
This is just a small example of the type of data we can extract from our excutive compensation databse. To access more reports click
here
to create an account.

Note: We saw unexpected noise in the January data so we excluded those data points.