inspo.uk: our mentoring platform
For students
Personalised mentoring experience based on passions and professional ambitions
For students
Advice on sectors, functions, presentation skills, CVs, interview techniques
For mentors
Inspire others to follow their footsteps, especially mentors from diverse backgrounds
For mentors
Learn about how GenZ views the world, and what is important to them
For partner organisations
Potential to identify and nuture early talent, reduce costs of talent recruitment fees
For partner organisations
Raise your brand's ESG profile with your employees and your clients

Get connected. Get inspired!
inspo is a new platform that connects students from every background looking for career inspiration, with professionals who want to help by sharing their experiences and knowledge, with a focus on social mobility. Our mentors want to help students by providing invaluable career advice, sharing their own experiences via our "speed mentoring" sessions, bespoke for each student.
It is quick and perfect to find out more about different organisations, industries, and jobs. For the professionals who provide their valuable mentoring, it is easy to connect and help students on their career journeys.
inspo has been developed by The Pay Index, an exciting start up providing a range of tools to help students and workers on pay and careers.
Free and easy access to our experienced and diverse set of mentors

Personalised mentoring based on passions and professional ambitions

Start to build your

professional network

Get advice on different industries, departments, presentation skills, CVs, interview techniques

Potential for work experience, internships, and job opportunities
Inspire others to follow in your footsteps

Help those students who need help the most

Learn how GenZ views the world, and what is important to them

Enhances your CV, experience, and professional reputation

Easy and convenient to help young people via our inspo platform

Learn new skills by mentoring
For partner organisations
Enable all your employees to give back and encourage a 'feel good' factor in your organisation

Develop employees to become inclusive leaders, and improve staff retention rate

Identify and nurture early talent

Empower young people from different backgrounds by preparing them for the workplace

Raise your brand's ESG profile with your employees and customers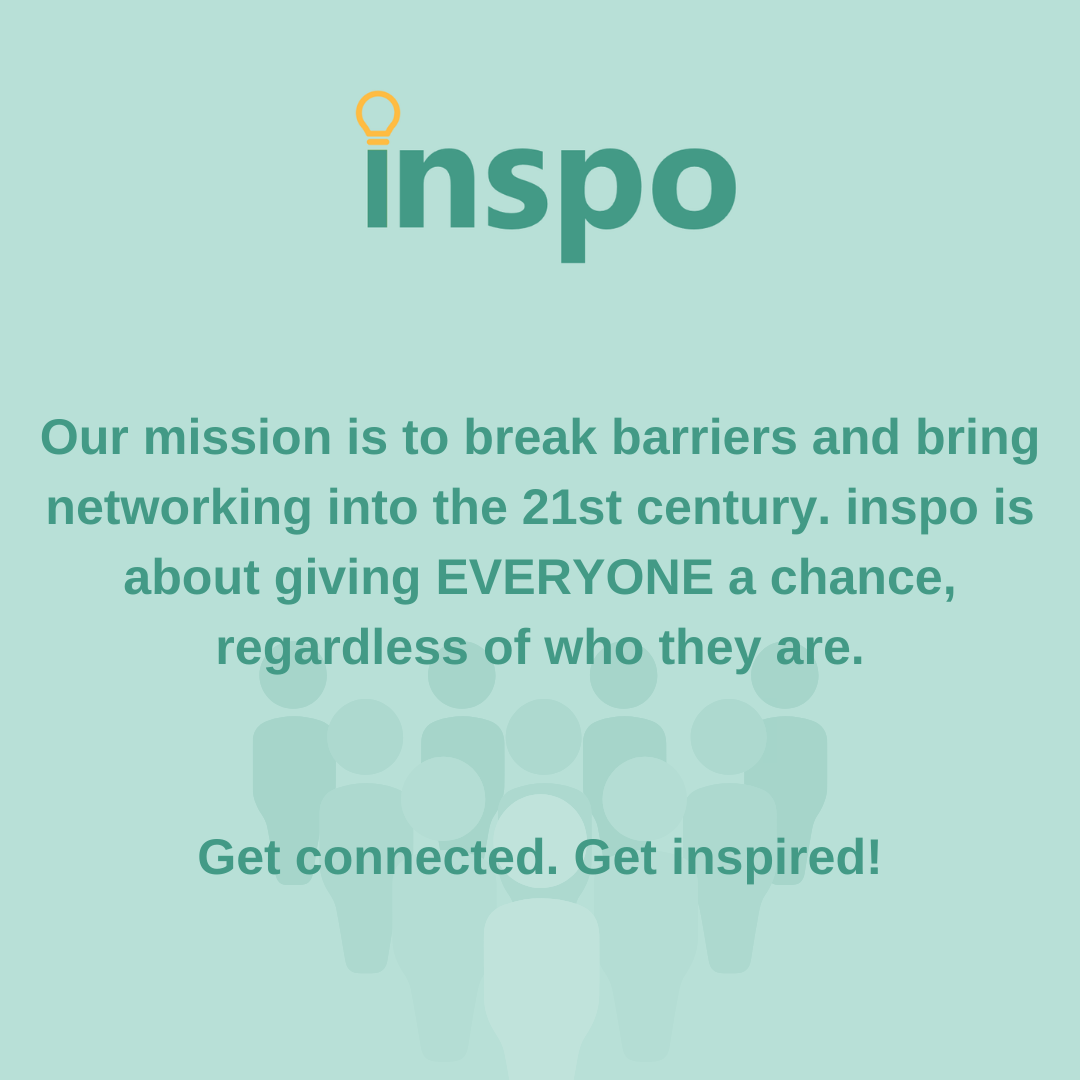 "Thanks to inspo I helped a student prepare for her interviews in London. She found the mentoring reassuring as well as instructive."
Aoife Whitford - Customer Relationship Manager
"I am one of the users from inspo and also a graduate of University of Nottingham. I would like to say that inspo is a really useful website that pinpointed my job-application needs and my mentor is always ready to help me tackle the obstacles I am facing with his years of professional experience and his genuine heart. "
Wesker - university student