Parents use The Pay Index to give their children the best possible chance of success.
82%
of 15-18 year olds would recommend The Pay Index to a friend.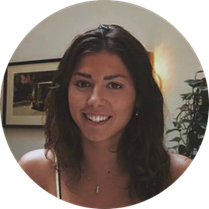 "This is an incredibly helpful tool that I wish I had before starting university to help me with understanding the variance of pay."
- Izzy
My Child's Future
£ - FREE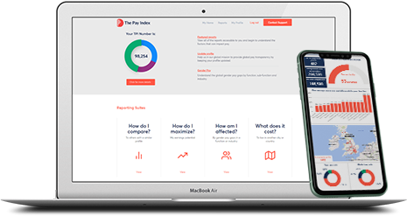 Understand how university could impact you child's pay
Compare the employability statistics of universities across the UK

Compare ten years of potential earnings by degree type

See pay variations by UK region
Understand the gender pay gap
My Child's Future: Plus+
£ 9 lifetime access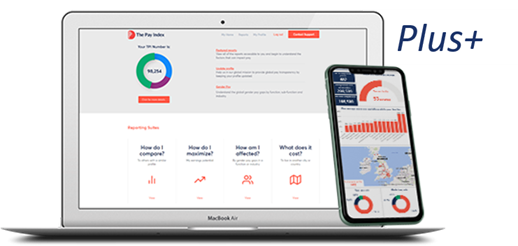 All the benefits of FREE plus:

See how apprenticeships and university outcomes vary

See student satisfaction scores across courses and universities
Understand learning pathways by qualification level and test-type
Understand taxes, NI, and student loan costs on their take home pay
Encourage the right choice
Choosing between university, an apprenticeship or going straight into the workforce is one that many students consider. Access to accurate and timely information is a critical part of this decision making process and that's where we come in.
What do our reports show?
The Pay Index key questions on the minds of students:
What value can university bring to a my job prospects?
What are the best degrees and regions to study based on my longer term career goals?
Where in the UK might I be able to find a job after completing my course?

How might a university degree affect my take home pay?
Reports to help students and parents make the right decision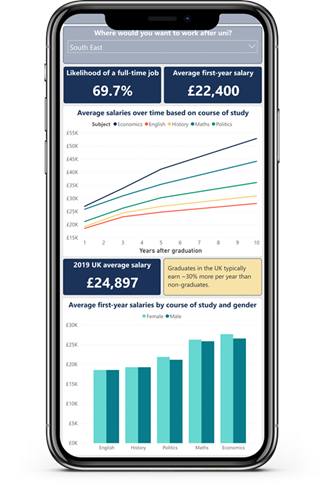 Local apprenticeship view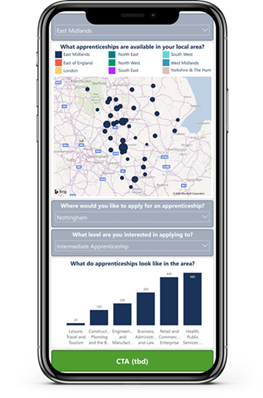 Course satisfaction statistics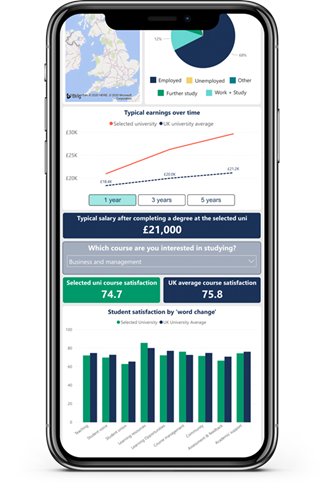 "I found The Pay Index reports extremely useful when looking into future career options to ensure a fair pay outcome."
- Toby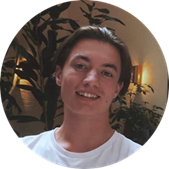 Some schools provide a different version of The Pay Index for free. If you would like access to those reports please contact your careers teacher.